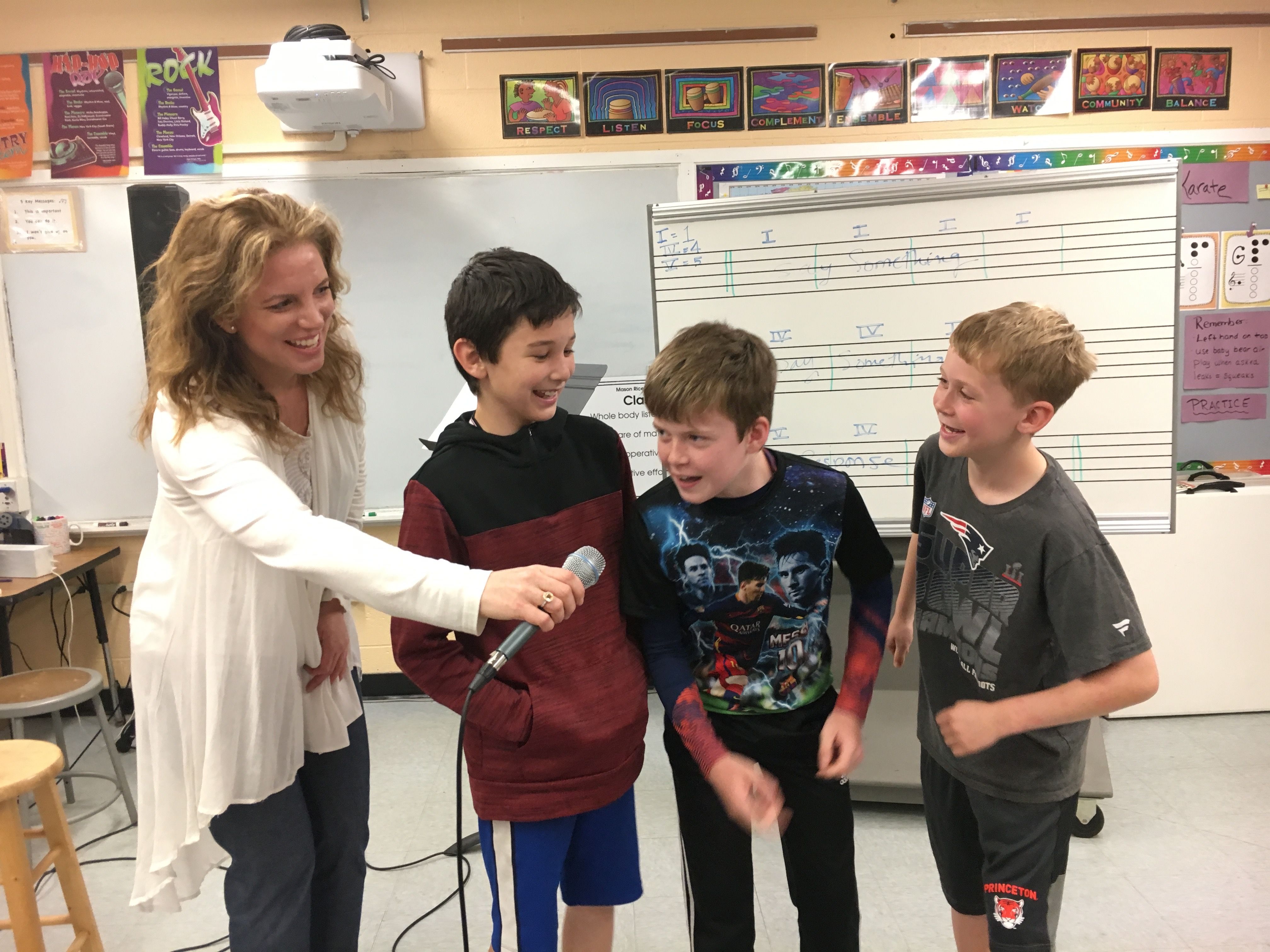 Mason Rice Elementary School, Newton MA
BLUES & JAZZ FUNSHOP FOR KIDS
Jazz vocalist, Isabel Stover along with her trio of musicians bring children a fun and accessible opportunity to learn how a Blues song is created; from understanding its roots as a storytelling vehicle in African American slavery to providing the basic structure behind today's popular music. Children will not only learn about the Rule of 3 in terms of writing lyrics to a Blues song, but also they will be able to clearly identify the 3 simple chords needed in order for the song to sound like a Blues.
Isabel and her band demonstrate how Blues music is the foundation of Jazz music and help the Children experience what a Swing rhythm feels like. Throughout the workshop, Isabel sings her way through the demonstrations, interspersing actual performed songs with teaching concepts, getting the kids moving and snapping to the beat. Children will have an opportunity to write and sing a song of their own creation, as well as participate in a fun and lively Jam Session at the end of the workshop, designed to get the kids comfortable with the idea of improvising!
Ideal for 4th or 5th graders, and especially perfect after the Civil Rights curriculum. Can be done as individual class sessions or in combined groups of up to 50 kids.
Workshop Length: 60 min, including Q & A session
Cost depends on location and instrumentation. Please inquire.